Contact Us
Secreto is located on the intersection of North Kendall Drive (88th Street) and 117th Avenue on the south side of The Crossroads of Kendall shopping center.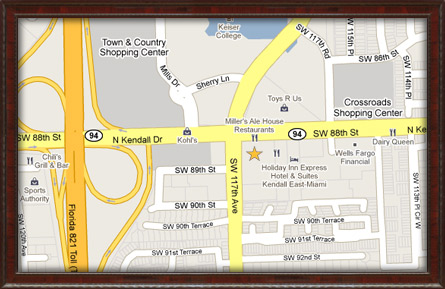 11652 N. Kendall Drive
Miami, Florida 33176
305-596-4840
info@secretorestaurant.com
Make a Reservation
Secreto takes reservations Sunday through Thursday. Please fell free to call at any time. If we are unable to answer the phone please leave us a message and we will return your call promptly – 305-596-4840
Corkage Fee
Secreto allows one 750 ml bottle of wine per table opened at a corkage fee of $25.
Dress Code
We do not allow flip flops or sleeveless t-shirts.
Send us your Feedback
We love to hear from you. Please send us a note telling us how we did.